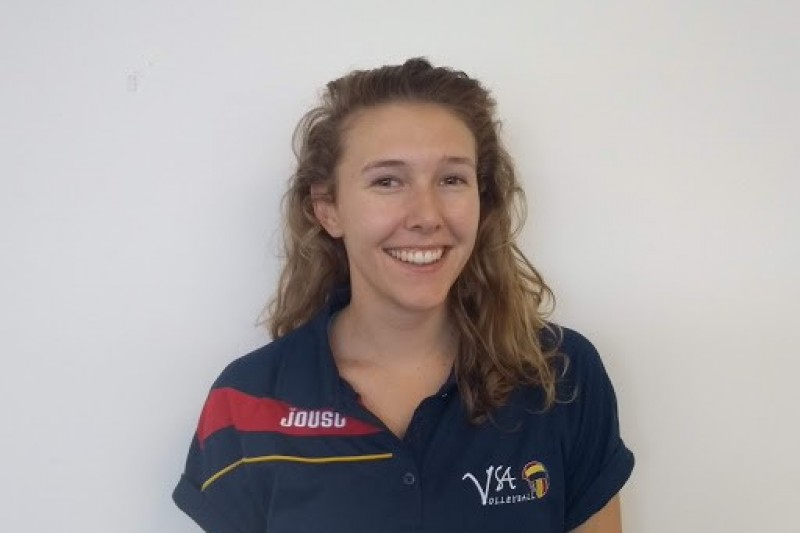 VSA Welcomes Britt Kendall to our team!
VSA Academy Program Welcomes Britt Kendall to the Team
Congratulations to Britt Kendall for being appointed Sports Administrator within the VSA Academy Program.
For those of you who don't know…Britt started Volleyball at Brighton Secondary School, developed her game at Club level (South Adelaide) and through the SA Beach Volleyball Series. At State level she progressed her skills in both Beach and Indoor for South Australia winning Gold for SA. Britt's junior career highlights were playing for Australia at the U19 & U21 World Beach Volleyball Championships & Youth Olympic Games. Previously a VSA Academy athlete developing in Tier 3, 2, and SASI Tier 1, Britt was then offered a scholarship in the National Beach Program based in Adelaide. Whilst juggling full time training with the Senior Beach Volleyroos, playing on the FIVB World Tour, Britt completed a Bachelor of Sport, Health and Physical Activity. Britt has a Masters of Physical Training, is a level 1 accredited coach, and a qualified Strength and Conditioning Coach.
VSA Academy Head Coach, Edwina McCarron commented on how great it has been to see Britt's growth as a person over the last 5 years and is pleased that Britt is able to pursue both her passion for playing at the highest level and developing her Sports Administrative career.
To find out more about the VSA Academy Click here
Welcome Britt!