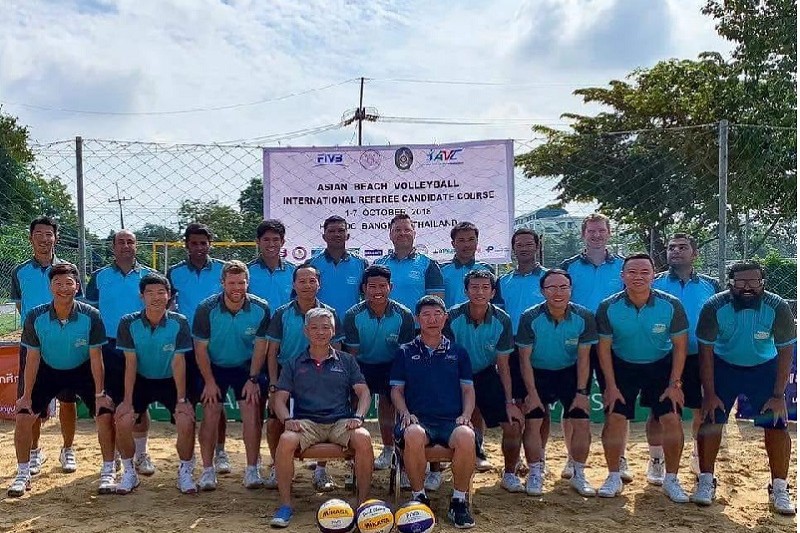 Congratulations Pete Bawhey
A big congratulations to South Australian - Peter Bawhey - who is the newest AVC International Beach Volleyball Referee Candidate.
Pete posted this on his Facebook page soon after he completed his course:
"Amazing week here in Thailand for the AVC International Referee Candidate Course! Learnt a lot and we were lucky enough to work with an amazing team from all over Asia! Thanks to Volleyball SA, Volleyball Australia and AVC - Asian Volleyball Confederation for making this all possible, also all the people that supported Derek and I along the way - you guys know who you are! #referoos".
The week long course was held at a university in Thailand, where the Pete attended 3 days in a class room and 4 days on court finishing up with written and practical testing. There were 19 referees from 12 different countries who attended the course. Pete not only completed the course, he was ranked highest in his class. Next year Pete will referee a few more AVC Tournaments to become a fully certified AVC International Beach Volleyball Referee.
General Manager, Anne-Marie McAinsh has stated that "Pete has proved to be an up and coming leader in the referee space in SA as well as being a contributor in the Volleyball Australia Referee Commision (VARC). Volleyball SA will be working closely with Pete in the near future to further referee development in South Australia."
Congratulations once again Pete!