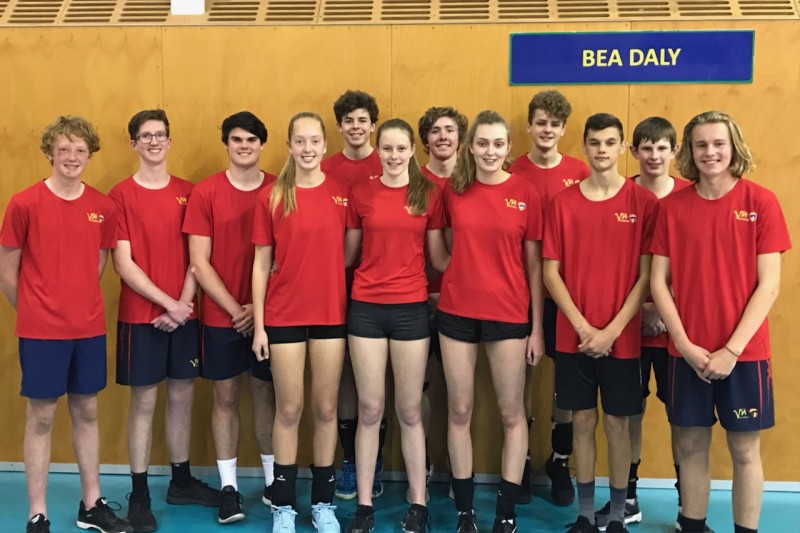 Performance
Our People
Juniors
From Talent ID to State Teams
It is great to see Talent Search athletes have progressed from the VSA Academy into the State Team Program!
Congratulations to (from left to right): Toby Willis, Lachlan Quinn, Henry Clapp, Lucy Knight, Solomon Bushby, Sabrina Lawrence, Archie Muller, Caitlin Brawley, Trent O'Brien, Jack Pearse, Brandon Schmerl, Jake Stummer-Harvey, Zac Clothier (absent) for being selected in the SA State Team Program.
If you have not heard what SASI Talent Search Program does, then let me tell you about it!
SASI Talent Search Program aims to identify SA athletes who have the potential to represent Australia at national and international level. As a result assisting in increasing the number of South Australians achieving success on the world stage. SASI Talent Search looks at physical, anthropological and physiological characteristics based on a range of tests ranging from fitness testing and sport specific tests. This could mean that a SASI Talent Search Athlete could excel in a sport they have never tried before. The young athletes pictured (many who have never played volleyball before) were selected in the VSA Academy Program to learn the extremely important fundamental technical and physical developments needed to perform at the highest level of the sport. In such a short time, whilst balancing school, other sports and work, these young athletes have progressed into the State Team Program, and will compete in Queensland at the National Junior Volleyball Championships.
A big Congratulations to these remarkable young people!!
Thanks must also go to: SASI, ORS&R, Volleyball Australia beach program, the clubs that have helped accommodate these athletes, and finally the parents who have put so much work into making this happen!