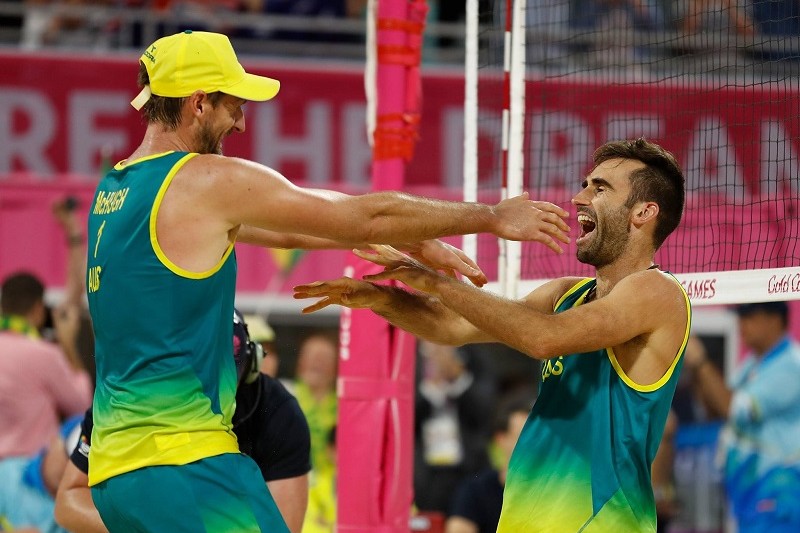 Article by: https://beachmajorseries.com/en/2139/aussies-boys-shock-split
Two months after winning a historic Commonwealth Games gold medal, Australia's number one men's beach volleyball team, Chris McHugh and Damien Schumann, will be playing with new partners following Volleyball Australia's decision to split the popular duo.
The Aussie boys, regulars on the Beach Volleyball Major Series last season, will now be playing with new partners and will resume their rivalry from opposite sides of the court.
Following a meeting with the Australian federation, defender Schumann, 30, and 28-year-old blocker McHugh will swap teammates with another tandem, Cole Durant and Zachery Schubert.
Schumann will partner with 26-year-old Durant, while McHugh teams up with the youngest of the quartet, 22-year-old Schubert, as both teams aim to take the Volleyroos back to the Olympics. Not since 2008 has an Australian men's team competed at the major games.